Outsourced Bookkeeping Services India
Don't want to read but like to understand how we help?

Lets schedule a call.

BOOKKEEPING
Bank Reconciliation

Credit Card Reconciliation

Document Management

Recording Transactions

Debits credits to respective ledgers

ACCOUNTING
Cash Flow management
Accrual Accounting
Financial Statements
Balance Sheet
Financial Reporting
TAX PREPARATION
Tax Preparation
Tax Planning
Audit
Corporate Tax
Personal Tax

PAYROLL
Process payroll
Pay staff
Time sheet Management
After the Fact payroll
Live Payroll

DATA ENTRY
Offline Data Entry
Document Filling
Web based data entry
Excel Data Entry
Software Data Entry
ACCOUNTS PAYABLE
Data entry Supplier invoices
Data entry Supplier payments
Reconcile Accounts Payable

ACCOUNTS RECEIVABLE
Data entry Customer invoices
Data entry Customer payments
Reconcile Accounts Receivable
Chasing overdue invoices
Accounting Software Expertise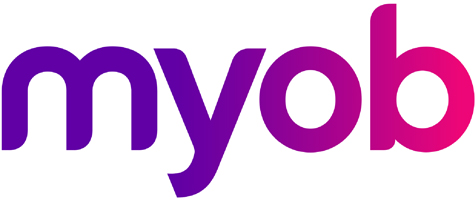 In today's world, many small or midsize organizations are availing outsourcing for many non-core functions including accounting and bookkeeping.
When CEOs of the companies try to adjust their business's financials and running the business at the same time it can indicate issues as the business expands if they don't have professional virtual bookkeepers in place. One way CEOs can acquire correct financial statements is by using outsourced bookkeeping services. While outsourced bookkeeping services allows CEOs to tackle bookkeeping and accounting burden.
Outsourced Bookkeeping Services
Tracking expenses/revenue – Outsourced bookkeepers key responsibility to document all financial transactions into a ledger or an accounting software to retain it arranged and up-to-date for the organization.


Handling account receivables/payables – keep record of what you owe your sellers and your purchases, as well as what your customers be in debt with you so you don't lose out money you're due having.


Managing Payroll Reconciliation – Compute the salaries of your staff and appropriate deductions. This also assists in observing their taxes, which would come in handy for government reporting purposes.


Access to Cloud Accounting– When you contract out bookkeeping services, you acquire access to high-end accounting software to assist your books and data aside from the outsourced bookkeepers that handling your account.
How Does Outsourced Bookkeeping Work
Small and mid-size business owners who need bookkeeping services have two options. The standard solution involves appointing in-house staff to complete the bookkeeping work. Another option is appointing remote employees to work for your enterprise.
When you have a bookkeeping job that you require help completing then obvious solution is to appoint a bookkeeper to work for you and complete the task. Managing and running a business requires bookkeeping work, including accounts payable and accounts receivable, and tracking losses and profits. When your business grows to the point where you need a bookkeeper to complete these duties, then an outsourced bookkeeper can work for you and give you his full time assistance.
Benefits of Outsourced Accounting Services India
When you outsource your bookkeeping staff then you have the advantage of using the outsourced bookkeeping services only as you need them. This can be particularly crucial for very small businesses or businesses just beginning to require assistance with bookkeeping work, because you may not have enough bookkeeping work to keep a regular worker engaged in-office. Besides, outsourced bookkeepers may have modern bookkeeping skills and may perform their work more diligently because they comprehend the competition within the outsourcing employment field.
While there are countless benefits to professional bookkeeping service for small businesses, here are the most vital advantages that apply to all businesses, no matter the size or industry:
Save your business money
Appointing professional bookkeepers can be very expensive. When you hire bookkeepers to staff an in-house accounting department, you have to think about the unavoidable overhead price that it entails. In addition to their base salary, you have insurance, paid time off, holiday time, and other facilities that go along with having bookkeepers. Not to mention the money and time spent on-boarding and training them.
For many small enterprises, it's nearly unfeasible to budget for that kind of investment. Outsourcing bookkeeping services can be more economical because it permits your business to tap into quality, well-trained professional bookkeepers for a fraction of the cost.
Save your Time
Outsourced bookkeeping professionals can manage the administration of financial processes that are currently being carried out internally. Their expertise reduces the guesswork from tasks like budgeting, reconciliation, payroll processing, and debt management, so you have greater satisfaction.
Outsourcing these duties to a bookkeeper who knows accounting systems will free up your routine and save your time, so that you can concentrate on business growth and other essential decisions that you never seem to have time for.
Presciently monitor your business plan
When you decided to appoint an outsourced bookkeeping service, streamlined systems can be prepared to make sure that you have full visibility of the basic metrics required to implement necessary business decisions quickly and competently. Rather than looking back into your books and curious why you didn't see a turnout in the third quarter, you'll have a complete understanding of the financial implications of your business decisions. This permits you to be farseeing and offers you a dynamic view of the next steps to take to extend your business and be profitable along the way.
Top reasons to outsource your bookkeeping
There are numerous reasons why business owners may think about outsourcing bookkeeping processes. If you want to save cost, save time, and make accurate financial decisions, then availing virtual bookkeeping services are the perfect option for you. Outsourcing bookkeeping will give you contentment and satisfaction, knowing that your books are overseen, while you concentrate on your key business functions. 
Here are the top reasons why you should outsource your bookkeeping tasks.
You want to save money
You want to save time
You want well-timed financial advice
You're pursuing tax saving options
You're looking to eliminate audit stress
You want to make life uncomplicated
How does remote bookkeeping services work?
A firm will allow professional virtual bookkeepers with remote access to its financial records and online bookkeeping software, such as Xero or QuickBooks. Online accounting software and mobile apps that come with virtual bookkeeping services make it appropriate for company owners to scan or take a snapshot of receipts and invoices and straight away upload them to guarded and shareable online folders.
A virtual bookkeeper takes this record along with data that online software receives from bank accounts and credit cards and uses it to make regular entries and monthly reconciliations and reports. Additionally, professional virtual bookkeepers can also pay your workers and pay recurring bills and invoices, among other virtual bookkeeping services.
What accounting services can be outsourced?
Outsourced accounting services are nowadays a suitable choice among businesses that want to lessen their extra expenses and improve capability of the business at the same time. Many business owners who outsource their accounting services can save time and money, acquiring access to premium outsourced bookkeeping services India and proactive guidance for their crucial financial decisions.
Generally, the individual aims and requirements of an organization drive the process of choosing outsourced bookkeeping services India. Although, an outsourced company can manage multiple accounting functions together. 
Here we have enlisted some accounting services that can be outsourced:
Accounts Receivable/Accounts Payable Management
Bookkeeping Services
Drafting financial statements and reports
Controller Services
Financial strategy and analysis
Cost accounting
Fraud or forensic accounting
Payroll processing
Frequently Asked Questions